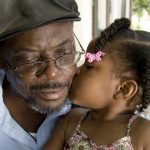 Working with New Jersey advocacy and policy research groups, New Jersey Policy Perspective (NJPP) and the New Jersey Citizen Action (NJCA), NCCP will create a NJ Family Resource Simulator to inform pressing, actionable policy issues that could positively affect NJ's low-income or underserved populations. The NJ FRS will include populations eligible for specific programs or who face different eligibility rules than the general population, including non-citizen immigrants, Native American populations, people with criminal justice involvement, and children in foster care.
The new NJ FRS will also include policies unique to New Jersey, like NJ paid family leave programs; new federal policies implemented in 2020-21; and policies that are part of relevant policy debates. NCCP will produce a NJ FRS online tool and a report with policy recommendations based on the tool's outputs and microsimulation analyses.
NCCP, NJCA and NJPP will disseminate the findings to state legislators and advocacy groups, through information sessions and webinars. 
Project Staff
Heather Koball, PhD, Senior Fellow
Seth Hartig, MA, Director (Family Economic Security Team)
Suma Setty, MS, Senior Research Associate
Akilah Moore, MA, Researcher
Brittany Holom-Trundy, PhD, Senior Policy Analyst, New Jersey Policy Perspectives
Renee Koubiadis, MSW, Executive Director, Anti-Poverty Network, New Jersey
Contact
Seth Hartig
hartig@nccp.org